An interactive and immersive experience to discover the story of the film and the process of making it in a new way.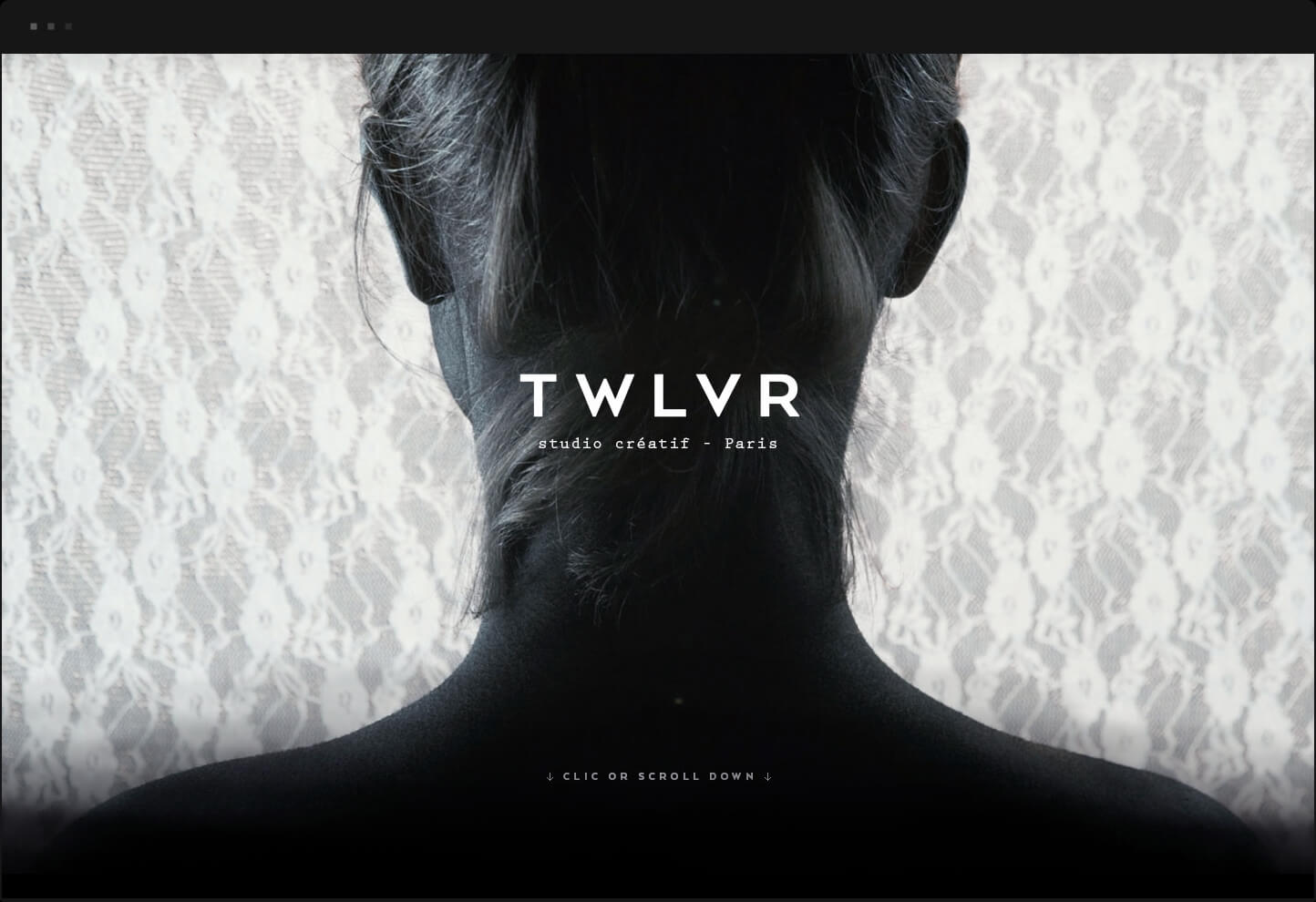 As an introduction, an inspirationnal text evoques all the values making the essence of the studio TWLVR, in parallel of an artisanal sequence of glass making.
At each part, you can choose the way you explore the story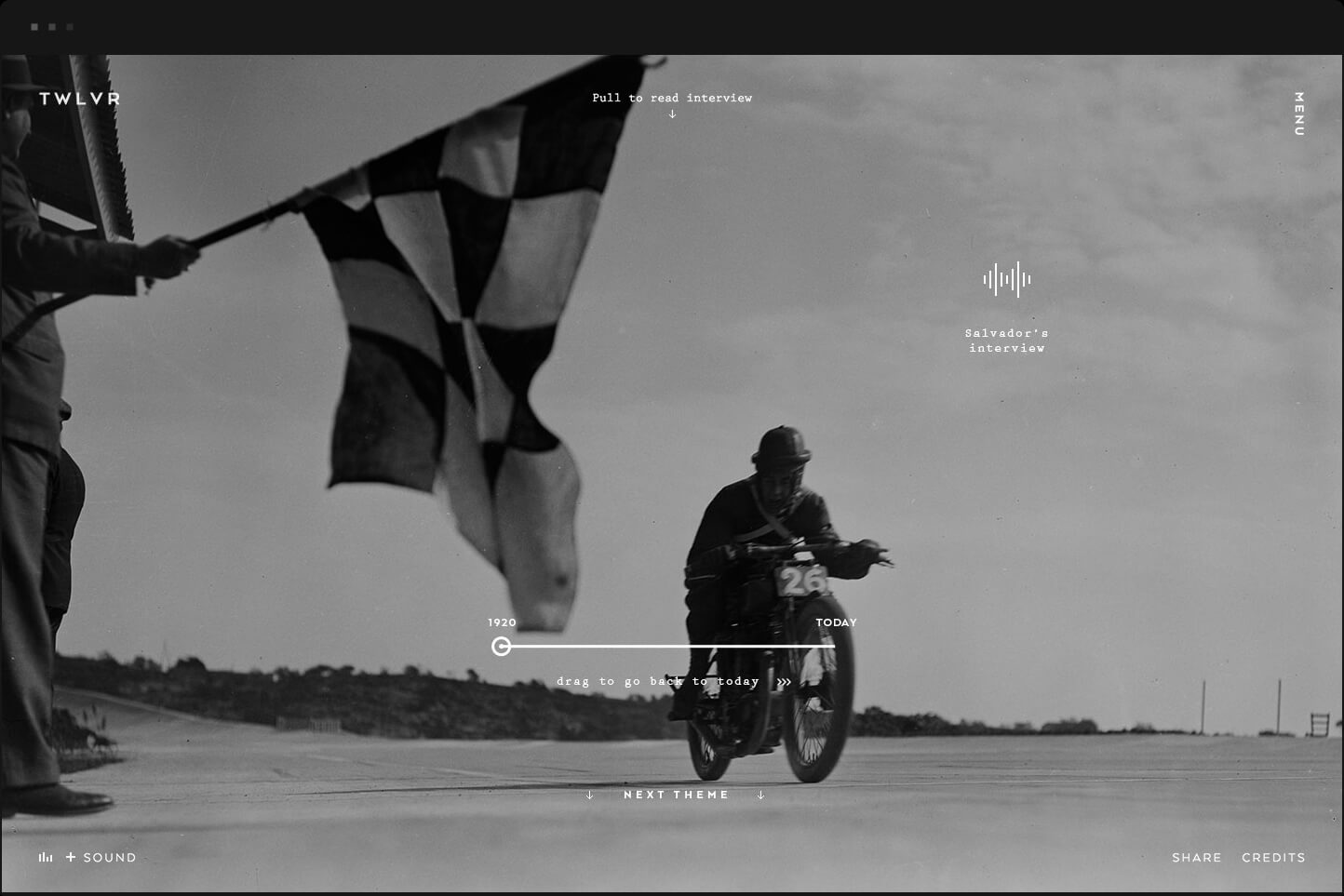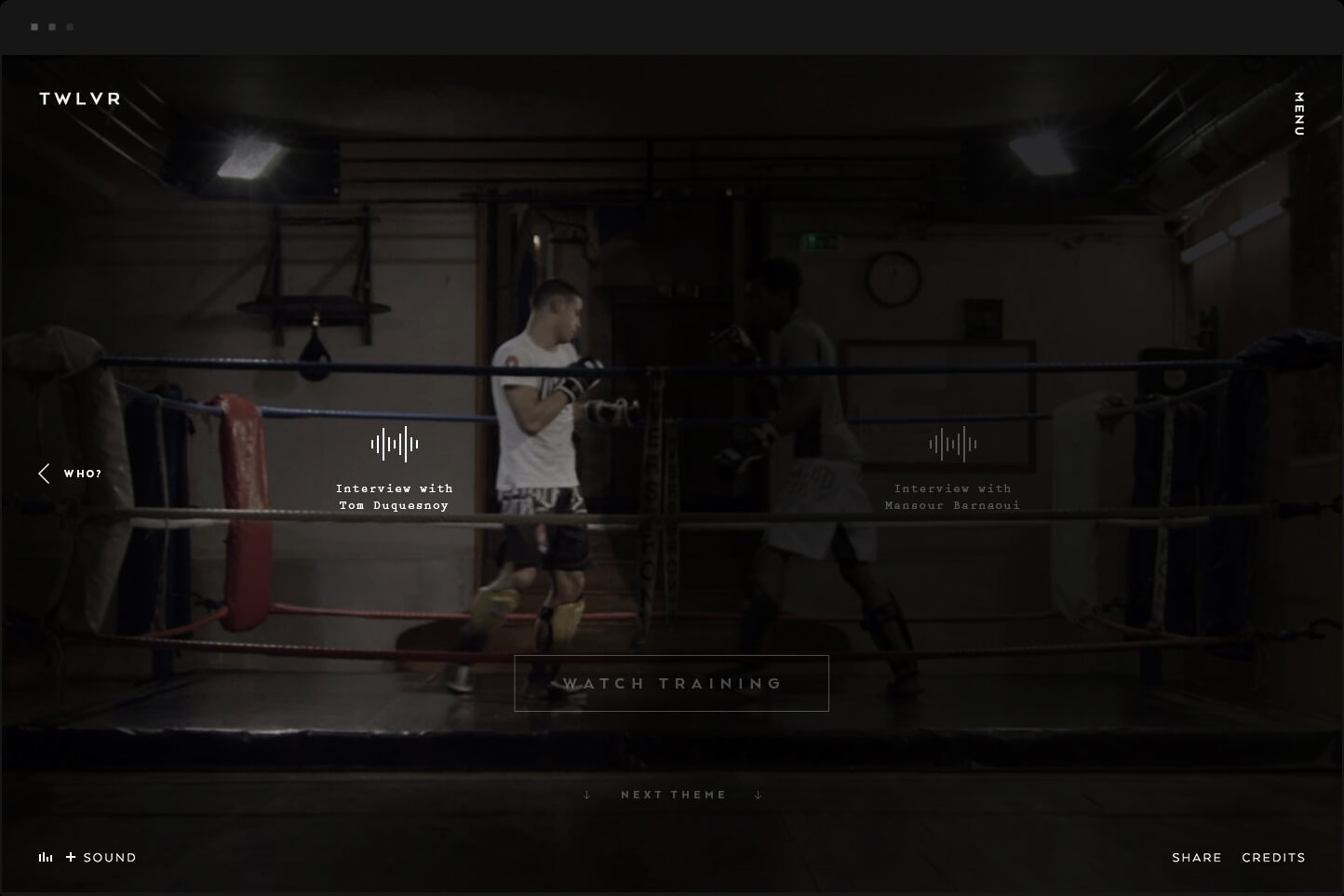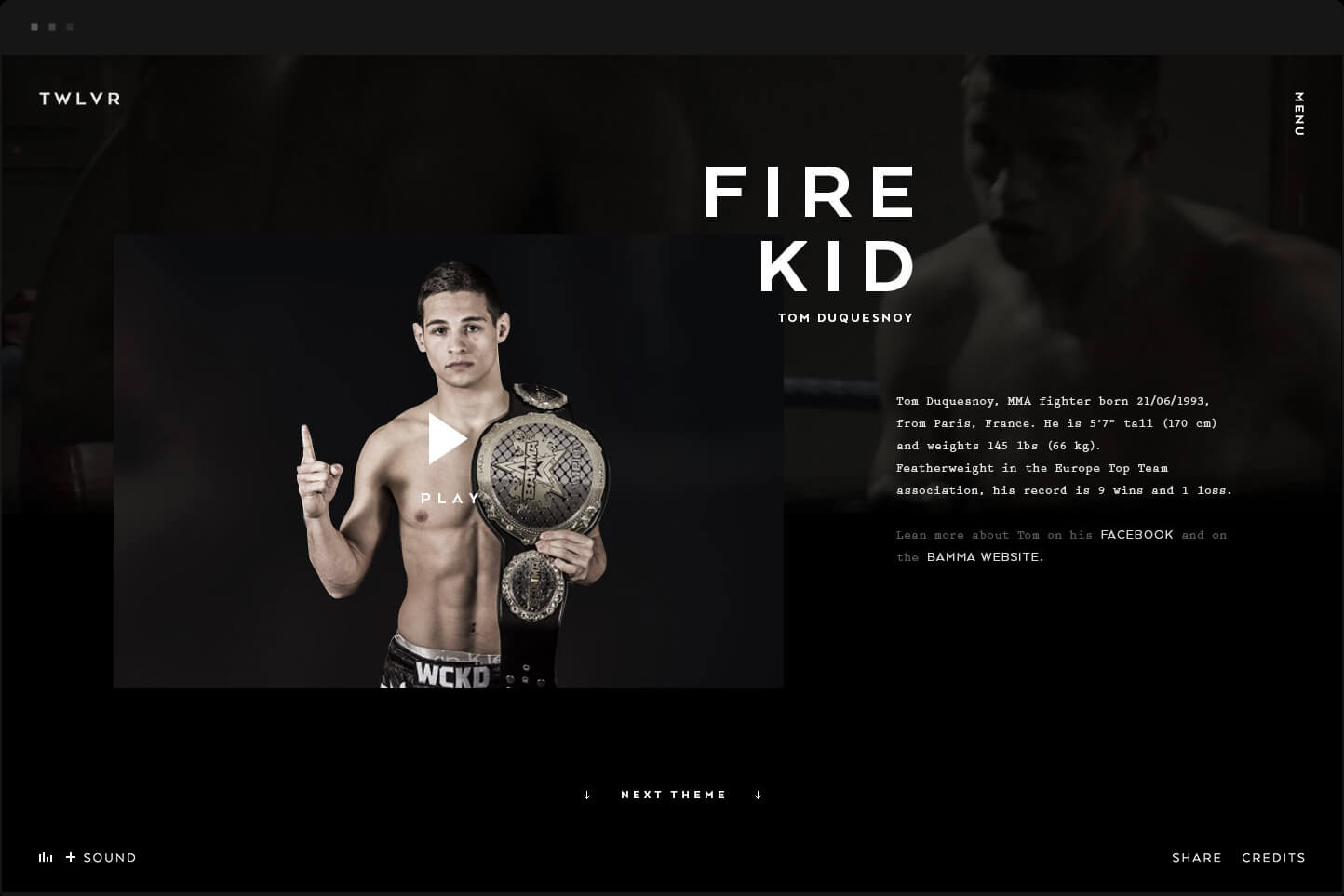 6 themes chosen for their values : aesthetics, quickness, agility, competition, practice, sharpness, adaptation, passion and legacy.
Role : Art Direction, UX
Client : Internal project
Agency : The Twelve
Awards : SotD on Awwwards
Explore website